Details

Written by Dan
Mongol Rally: Baku and Beyond
Travel blogger Pamela MacNaughtan, a.k.a. Savoir Faire Abroad, tells all about her unforgettable experience on the now infamous Mongol Rally.
In the months leading up to the Mongol Rally we decided on a route that would take us through Czech Republic, Slovenia, Hungary, Romania, Bulgaria, Turkey, Georgia, Azerbaijan, Turkmenistan, Uzbekistan, Kazakhstan, Russia and into Mongolia. The roads would be rough, and in some cases, non-existent. Our journey would require us to take a cargo ferry across the Caspian Sea, and at the time we were not sure if the ferry was operating, or how often it sailed.
It didn't matter. I was taking risks and embarking on a once-in-a-lifetime adventure.
"Google Maps said the trip would only take 12 hours. Google Maps was wrong."
The first couple days on the Mongol Rally were tense, as my teammate and I struggled to drive our manual car (each of us only having a lesson or two on how to drive a stick shift before the rally started), stalling it more times than I care to admit, and not always in the best of places. We breezed through Slovenia, spent an extra day in Budapest, and decided that driving from Budapest to Vama Veche, Romania, for a Mongol Rally party was totally doable.
Google Maps said the trip would only take 12 hours. Google Maps was wrong.
It was after 8:00 p.m. when we skirted around Bucharest on a dusty bumpy road, and Vama Veche was still at least four hours away. We had already driven for 12 hours. Sensible people would have stopped for the night. We decided to keep going. There was a Mongol Rally party on the beach in Vama Veche, and we had every intention of getting there. It was 1:30 a.m. when we walked into the bar on the beach.
"You made it!" shouted a fellow rallier, as I made my way through the crowd, too exhausted to party.
That night we pitched our tent on the beach and I fell asleep to the sound of the party behind me, and the sound of the Black Sea in front of me. The rally was already taking on a different tone than we had planned, and I'm not sure how I felt about that. This was supposed to be about adventure and discovery. We were supposed to stop in Bratislava and Bucharest, but we had to push on, and the rally was becoming more rushed than I would have liked.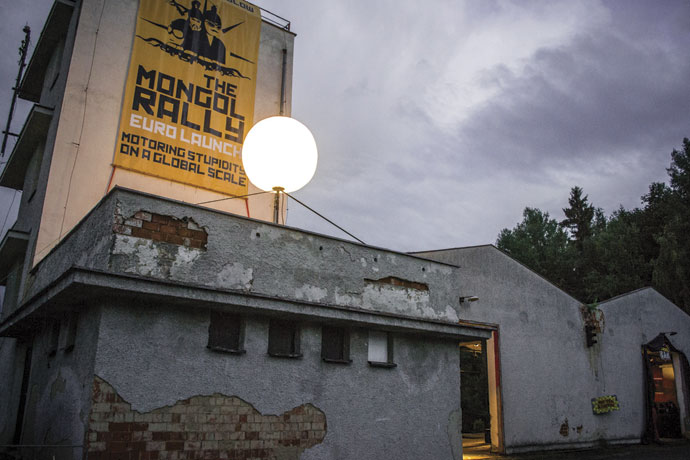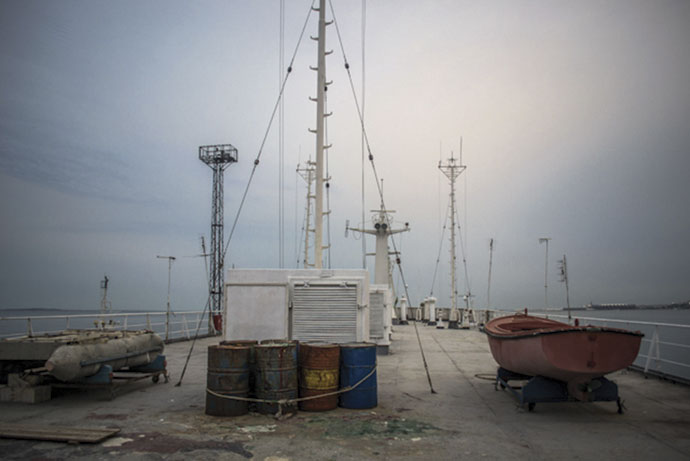 ​

Our route continued to change as we drove into Bulgaria and decided to stay along the coast, instead of driving to the capital city of Sofia. It meant shorter driving days, and more time in Turkey, and I liked the idea of being able to rest, relax and catch up on my blog posts and writing assignments. Little did I know, the most intense part of the Mongol Rally was just beginning.

My teammate and I were struggling to get along, and the chaos of Istanbul did not help matters.

Navigating through the crush of cars on the roads in Istanbul was harder than I thought. I opted to follow a route that was longer but more direct, hoping it would keep us from getting lost.

It didn't work, and before I knew it we had gotten ourselves into a minor fender bender. My teammate (who had been driving) was trying to talk a Turkish man into not calling the police, and suggested he buy white paint to cover up the red marks we had made on his car. Thankfully, the man got tired of talking and merely shooed her away, before grunting and getting back into his car.

We spent three days in Istanbul, resting, walking around, and mainly spending time on our own doing our own thing. We also visited the Turkmenistan Embassy so my teammate could pick up her visa to enter that country (which she had applied for a few weeks earlier), and I could apply to pick up one in Baku, Azerbaijan. I had tried to apply for my Turkmenistan visa from Canada before the rally, but the embassy told me I'd have to wait until I arrived in Europe to apply.
"Georgia was an assault to our senses. The moment we drove through the border cars began honking at us as they sped past us, cows randomly wandered down the roads, and the lack of road signs meant we got lost more than once."
The process was frustrating. I was asked to fill out forms, and in doing so had written that my point of exit would be Kazakhstan, instead of Uzbekistan. I had applied for my visa for Uzbekistan in Paris and was told it would be ready for pick up in Ashgabat, Turkmenistan. This meant that I didn't have proof of an onward visa from Turkmenistan, and therefore officials there could deny my Turkmenistan visa application. It was a little confusing, but they seemed to understand.
When we finally left the embassy, I was told I could pick up my visa in Baku.
The stress was over. I could breathe and enjoy myself.
We drove through Turkey following the Black Sea coast to the border with Georgia. Turkey was a beautiful country, and as we waited in line to go through the border and enter Georgia, I vowed to return to Turkey, and explore.
Georgia was an assault to our senses. The moment we drove through the border cars began honking at us as they sped past us, cows randomly wandered down the roads, and the lack of road signs meant we got lost more than once. Our original plan was to spend the night near the border, but my teammate wanted to push on and suggested we keep driving to the capital city of Tbilisi, as that would give us an extra day to rest. I agreed, and spent the next eight hours feeling like my heart was in the pit of my stomach.
"If it costs more money for the visa here, I am happy to pay that," I suggested at one point, hoping it would help my case. "We don't accept bribes," replied the fixer.
The scenery was gorgeous. Mountains, lush green bushes and trees, a stunning sunset, but the drivers in Georgia were crazy. They sped down the roads, passed rows of cars on blind mountain corners, and honked incessantly. The road winding through the mountains was poorly lit, and had more than one surprise hairpin turn. I was on edge, my knuckles white, and my eyes heavy with exhaustion. Thankfully we made it through without incident, and when we finally arrived at the hostel in Tbilisi at 1:30 a.m., I didn't even bother getting undressed for bed. I just collapsed into bed and passed out.
As with Istanbul, our rest day was spent apart, with the exception of a quick trip to a travel agent to apply for our Azerbaijan visas. The plan was to drive to Baku, pick up a visa for entry to Turkmenistan, then take a cargo ferry across the Caspian Sea to Turkmenbashi, Turkmenistan.
Azerbaijan caught me off guard. The countryside was barren and brown. The roads were good, but nothing was signposted. We had no Internet connection on our phones, and I was navigating us through the country using guidebook maps, and my gut. When we were not sure of where we were going, we'd pull over and ask a local man for directions (I never saw a woman outside when we were in the countryside).We would speak English, they would speak Azerbaijani. Eventually the men would get frustrated, get into their car, and lead us to where we needed to turn, point the direction we should take, honk, and wave at us as we passed.
It was a trend we saw happening throughout the day, and when we arrived in the capital city of Baku after midnight and asked a car of young Azerbaijani guys to point us in the right direction, I wasn't surprised when they drove us to where we needed to go, then stayed with us until they knew we were OK and taken care of.
Our days in Baku were more stressful than I would have liked—the Turkmenistan Embassy there refused to approve me for a visa on arrival, stating that I needed to get the visa in Istanbul. I explained that the staff in Istanbul said I could get my visa in Baku, and with the help of a local fixer, I sat in the embassy's office as its staff searched through lists, looking for my name.
"If it costs more money for the visa here, I am happy to pay that," I suggested at one point, hoping it would help my case. "We don't accept bribes," replied the fixer. "Oh, I wasn't offering a bribe. In Canada, we usually have to pay more for a rush visa," I said, trying to hide the fact I was attempting to bribe officials, albeit unsuccessfully.
After spending an hour in the office, the fixer explained that he would call the embassy in Istanbul and make an inquiry. If they did not have a visa for me, he could arrange one for me, and we agreed to go back to the embassy in two days time. Thankfully, when we returned, they were able to find my name in their computer, and I was put on a list which would permit me to board the cargo ferry to Turkmenistan. Unfortunately I would have to do so without a letter of invitation, which the embassy assured me would not be a problem.
"When it came time to disembark and deal with immigration, my heart was no longer in the trip."
The day we were set to cross the Caspian Sea was filled with bureaucracy, paperwork, and a lot of waiting. We waited around on the dock for five hours, watching the train run over coins we had placed on the tracks, secretly filming with my GoPro, and wishing I had brought more water for the trip. When we finally boarded the ship, my teammate and I went our separate ways.
The ship was basic, and crossing the Caspian Sea seemed long and drawn out. My day was spent writing, sleeping, walking around the deck. There were many other ralliers on the ship too, all exchanging their stories of their adventure so far. When we finally docked in Turkmenbashi it was dusk and everyone was gathered on the deck, wondering how long it would be before we could disembark. It was during this time that I realized the following day would be Friday, and that there was no way we'd get to Ashgabat in time to pick up my visa for Uzbekistan before my teammate's visa for Turkmenistan ran out.
I suggested we skip Turkmenistan and Uzbekistan and head straight for the Kazakhstan border, as there was an entry point just north of us. My teammate said the roads were too hard to travel on. The only way it would work was if she continued on in the car and I met her in another country, or I could leave the rally here and she would continue on her own.
When it came time to disembark and deal with immigration, my heart was no longer in the trip.
In the immigration building I ran into even more problems with my visa. They wanted to see a letter of invitation, which I didn't have. I spoke to a guard who understood English, and he told me to wait until all the visas were done, and then he would go back and get mine. And so I waited, watching rally teams pick up their visas, register their cars, jump through hoops to pay fees, walk from building to building for visa stamps, and eventually go outside to have their cars inspected so they could drive away.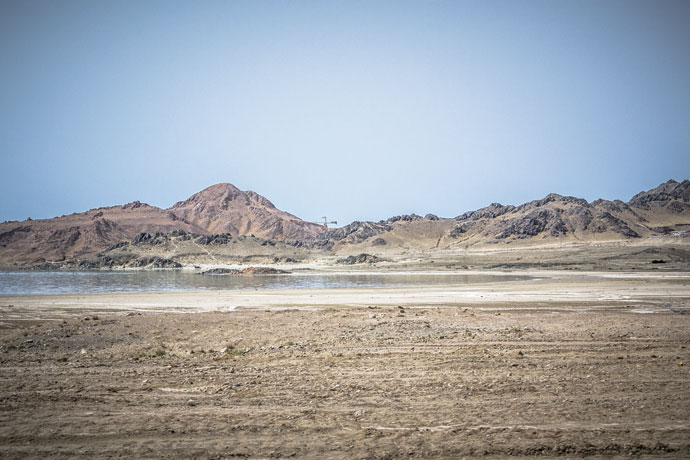 When my turn came it was after midnight. Thankfully, the guard who spoke English interjected and I was given a visa. As I waited for my teammate to finish the paperwork for the car, I chatted with the guard, then went outside to hang out near our car. When it came time for our car to be inspected my exhaustion must have been visible, and the guards merely asked about cigarettes and vodka. When I said we had neither, they simply waved us off.
We drove a couple of kilometres up the road, pulled over, and pitched our tent. That night my teammate slept in the tent, and I slept in the car.
The next day was a quiet one. I thought about how we could possibly make the situation work and I began to think about what would happen if we had further difficulties with visas: how would that pan out?
The people of Turkmenistan made my day bearable. Each time a local approached our car they would pull up alongside us, honk their horn, wave, wait for us to wave back, smile, and drive off. This happened all day long, and each time it happened it made me smile. I was sad to be leaving the country so abruptly, and not having the chance to see all the places I had dreamed about.
We reached Ashgabat after dark, and I navigated us to one of the two hotels in the city that had Internet access. At $90 US the room was far from cheap. If this was the norm in Turkmenistan and Kazakhstan, there was no way I could hang out, then fly into Kazakhstan to meet my teammate. I simply didn't have enough money on me to facilitate it, and Turkmenistan does not have international banking. Finding an ATM was out of the question! I made a decision that this was where my journey on the Mongol Rally would come to an end.
The following morning was more stressful than I would have liked.
"I never envisioned leaving the rally before the finish line."
I spent more than four hours in the hotel lobby, fighting with their Internet connection, and trying to book a flight back to Canada. Every time I got close to booking the flight, something would happen and I would get kicked out. In the end I had to call my family on Skype and ask them to book the ticket for me—only to have the call cut off and the transaction not go through.
I couldn't afford to spend more on Internet charges, and decided to take a taxi to the airport and try to book a ticket in person. Unfortunately, the airline ticket counters didn't open until midnight and it was only 2:00 p.m. At this point I had nowhere to go, no idea of how I was getting back to Canada. I didn't have enough cash left to stay in the hotel, and there were no public pay phones.
I decided to take a taxi to an Internet café to check my email, hoping my family had some luck and were able to book my flight. It seemed like a simple task, except my driver had no clue where the café was, and we ended up driving around as he called numerous friends for directions. Thankfully we found it, and to my great relief there was an email from my family confirming a plane ticket for 4:30 the next morning.
I sat in the airport that day (because I had nowhere else to go), I reflected on my time in the Mongol Rally, forcing myself to focus on the experiences, and not on the fact my teammate and I had never clicked. Sure, I was tired, and angry, but I had also taken a road trip from Prague, Czech Republic, to Ashgabat, Turkmenistan. I had learned how to drive a manual car (even though most of my time was spent navigating). And I had crossed the Caspian Sea in a cargo ferry.
Sure, the journey wasn't easy, and there were some challenges and I never envisioned leaving the rally before the finish line, and in some ways will always regret not finishing—but I did take part in a crazy adventure. Would I do it again? I'm tempted.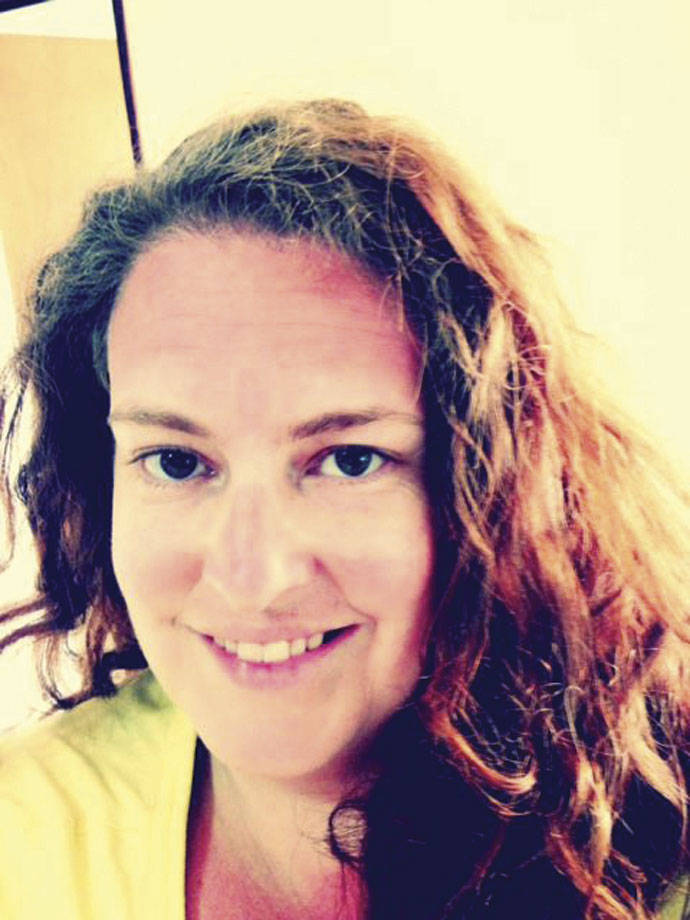 Pamela's successful blog, Savoir Faire Abroad, is about a 30-something woman who left her conventional job to do what she loves—travel. An HI member, Pamela has written for Travel and Escape, Where, Viator and South East Asia Backpacker, to name a few titles. Her blog recently came third in the Ninjamatics Canadian Weblog awards in the About Travel category.
facebook.com/SavoirFaireAbroad
---
---