Outpost Magazine Issue 72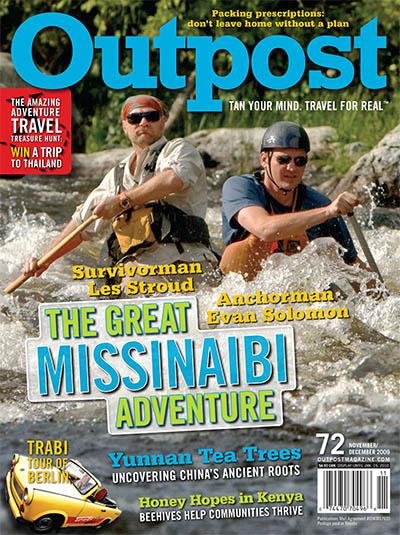 Table of Contents
Tripping
Compelling campfires.
On The Fringe
Denmark harnesses the wind, Switzerland's glacial prayers and Thailand's elephant efforts; Plus: World Writes.
Going Hard
The Traveller's Trail Running Series, Part 3: Outpost takes on the world and brings home the best.
Thrill Seeker
Volcano-boarding in Nicaragua.
Field Notes
Taking you behind one adventure- chaser's video camera.
Shutter Stop
The art of black and white photography.
Changing Gears
Taking a Trabi tour of Berlin as the city prepares to celebrate the anniversary of the fall of the wall.
What Lies Beneath
Searching for lost history in the murky waters of the Missinaibi.
Tale of Tea
Through the emerald forests of China, one devout tea worshipper traces the roots of his obsession.